An online journal with works by modern Latin authors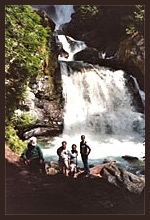 This site, which currently only contains writings of Stephen Berard, is intended to develop into a treasury of Latin writings by Northwesterners and others. Some entries are available in both Latin and English; others are available in one language only.
All Latin writers are encouraged to submit their works for online publication. Please send your inquiry through the Contact Us web form.
To purchase available publications, visit the Cataracta Store.
Authors
Stephen A. Berard aka Stephanus Berard