Situs Interretialis "Boreoccidentales" nominatus consilia Circuli Latini Seattlensis nuntiat, Cataractae (thesauro Interretiali operum ab auctoribus Latinis modernis conditorum) domicilium praebet, Stephani Berard PhD nonnulla alia suscepta ad linguae Latinae usum vivum attinentia describit.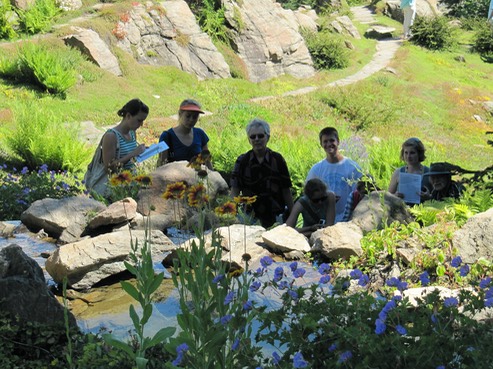 Quo sit utilior omnibus Latine loquentibus, neglecto peritiae gradu, situs noster, pleraque hic Latine hic Anglice proponuntur. Per ambo latera navigare poteris aut vincula e tabellis superiore marginalive seligens aut Situs Descriptionem adhibens.
Hic situs usu evolvitur. Quare ut in Diario Interretiali fiant colloquia hortamur et proposita operaque scripta vestra schedula in pagina Nos Adeas posita utens subicias quaesumus.  
The Boreoccidentales web site supports and promotes the events and activities of the Seattle Latin-Speaking Club, houses Cataracta (an online journal with works by modern Latin authors), and describes some other activities of Stephen A. Berard, PhD, related to the active use of Latin.
To accommodate all levels of Latin language speakers, the web site is presented in both Latin and English. You may navigate to either side through the links presented on the menu bar and the sidebar, or use the Site Map.
This is a dynamic site. We encourage discussion in the Blog, and feedback and author submissions through the Contact Us web form.